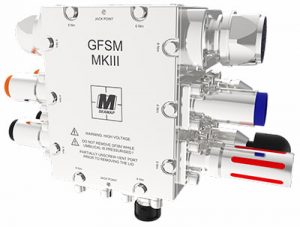 Seamap offers 24 hour support for the GunLink range of source monitoring and control system on a contract basis which is free for the first year of ownership and is then billed on a per channel basis.
The support comprises of the following:
24 Hour Technical Support for field crew or technical support staff on the Gunlink system email and for very urgent cases telephone.
Software Support to include bug fixes where the Software does not conform to specification.
Release of new versions of software as developed.
In the event of a change in external device interfacing requirements, Seamap will provide any necessary software modifications possible within the hardware and software environment.
Email and Telephone Support
Seamap operates a 24 hour email and telephone support service under the GunLink Support Contract. Under the contract Seamap will endeavor to respond to emailed support enquires within 4 hours of receiving a support request. All support requests should be accompanied with a valid GL system reference number issued by Seamap for the system that requires support. The Software Maintenance Agreement must be up to date for the systems.
The main method of contact should be through our email form below.
Seamap offers technical support from our offices in Singapore and the UK. Calls should be directed to each office depending on the time of day as detailed below:
| Time (GMT) | Telephone # | Action |
| --- | --- | --- |
| 1000 to 2400 | +44 (0) 1749 342223 | Select 2 outside Office Hours |
| 2400 to 1000 | +65 6545 1054 |   |
Note that a valid GL system reference number as issued by Seamap will be required to obtain technical support.
Hardware Repairs – Repair Exchange Service for "in Warranty" Items
Seamap maintains stocks of GunLink circuit boards in our Singapore and UK offices and these are available for immediate dispatch as required on a repair exchange basis. Boards will be shipped to a vessel on request following receipt of a Purchase Order number to cover the freight of the boards. In the event that a faulty board is not returned to Seamap Singapore in exchange within 60 days of the dispatch of the replacement board then the replacement board will be billed at the list price. A board that is under warranty will not be charged for but the freight will be charged.
Field Support
Seamap have field service engineers based at both UK and Singapore offices who, if required, can be sent to a vessel ‐ dockside or offshore ‐ at an extra fee discussed in advance of the visit and supported by a customer PO.