Maritime Surveillance & Security Solutions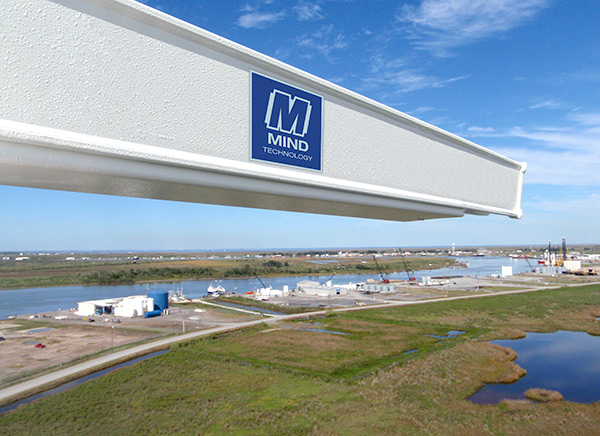 MIND Technology's HarborGuard-Pro is a multi-layered Maritime Security and Surveillance system solution for ports and harbors, offshore facilities, and other critical waterside infrastructure sites. HarborGuard-Pro technology has been implemented by both commercial and government customers to support a wide range of security and surveillance applications.
Typical HarborGuard-Pro Applications
Coastal Surveillance
Maritime Border Surveillance
Ports and Harbor Facilities
Nuclear Power Plants
Offshore Wind Turbine Fields
Dams, Locks and Bridges
Aquaculture Site Security
Military Facilities Security (Waterside Bases, Offshore Ranges, Mobile/Forward Deployed Assets)
The modular design of HarborGuard-Pro hardware and software components provides a flexible solution that can be scaled and customized to fit most maritime security applications. The system is designed to detect, monitor, track and identify very small targets using the exclusive Klein Series 2000 Radar. The detection capabilities of the system have been tested and verified against small boats (such as Jet Ski's, rubber rafts, kayaks, and canoes), surface swimmers, floating mines and other simulated waterborne improvised explosive devices (WBIED).
The system can be configured to automatically detect and classify all targets within security zones. The detected targets are classified by user-defined rule sets and the system alerts the operator and automatically assigns a camera to lock-on and track the offending targets. Searchlights and acoustic hailing devices can also be automatically directed to targets of concern for warning notifications and deterrence.
HarborGuard-Pro also integrates with thermal imaging devices, diver detection sonar and automatic identification system (AIS) to provide complete maritime situational awareness.
HarborGuard-Pro Command and Control (C2)
The HarborGuard-Pro Command and Control display provides visualization of surveillance sensor data on a common operating picture. The C2 connects to remote Radars and AIS base station receivers via high speed Ethernet LAN and displays graphical symbols for all detected radar and AIS targets on a Digital Nautical Chart geographic display background.
HarborGuard-Pro features are:
Open architecture, Internet Protocol (IP) based
Windows 10 based application
Easy to use graphical user interface with ability to define and create multiple alert zones
Flexible, configurable alert rules to define system actions for perimeter and security zones, examples of rules configuration:

Rule to alert when vessel crosses or enters perimeter
Speed rule to alert of vessels exceeding speed limits (small high-speed craft)
Time of day filter: rules can be associated with time of day or day of week (i.e. rule active during night hours or rule only active on weekdays)
Zone and perimeter rules associated with MARSEC Level
AIS rules to alert on specific vessel identity or vessel type, examples: alert when specific vessel enters or exits zone, alert when certain vessel type (i.e. tanker, passenger) enters or exits a zone

Support of multiple client workstations
Integrates with High-resolution Series 2000 Small Target Detection Radar specifically designed for maritime surveillance applications
Integrates with Automatic Identification System (AIS) receiver system
Integrates with dual Thermal IR and visible pan/tilt camera sensors with automatic "slew-to-cue" and "slew-to-track" on radar detected objects and vessels for classification and identification
Interface capability to support integration with external command and control, video management and physical security information management systems
Interface capability to support integration with external, 3rd party radar systems
Interface capability to support integration with external camera sensors
Extensive data and alert recording and archiving capability with on-screen playback feature and exportable data files for post-incident forensic analysis and training
Series 2000 Small Target Detection Radar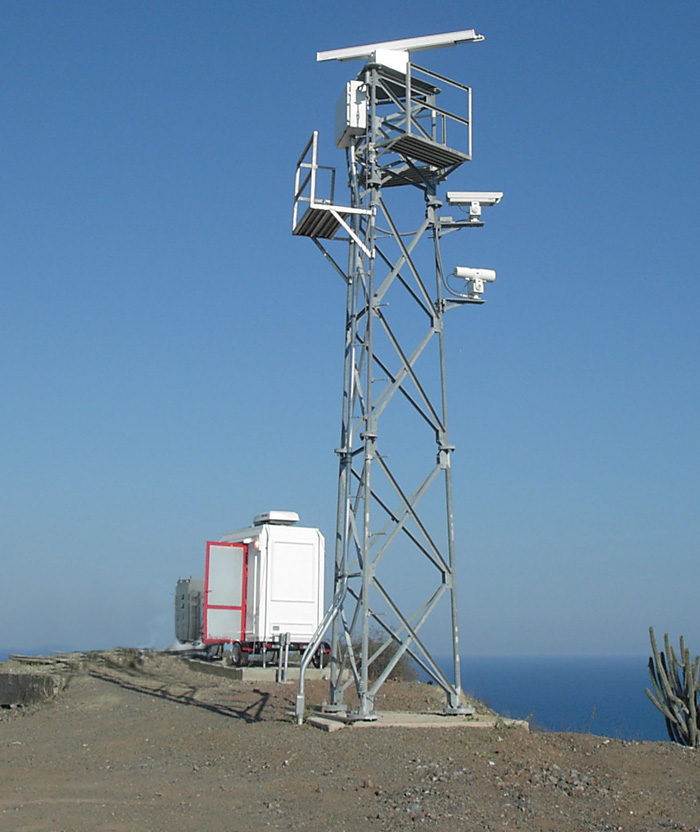 Typical Coastal Radar Site
The Klein Series 2000 Small Target Detection Radar provides high levels of detection performance in the harsh marine environment and is specifically designed for reliable detection and tracking of small surface vessels in all-weather conditions. The radar sensor is an X-Band, pulsed modulated maritime surveillance radar specifically adapted for maritime perimeter security applications. With short pulse operation, high gain antenna and rapid scene scanning, the Series 2000 can resolve and discriminate small targets within narrow, complex, congested waterways.
The Series 2000's superior radar detection and tracking is provided by Klein's RadarPro Plus Advanced Radar Processor. RadarPro Plus is a high performance, PC-based radar plot extractor and target tracker system. The system is available in configurable packages that can be tailored to a variety of surveillance radar applications. The RadarPro Plus Advanced Radar Processor provides target track and image data as well as radar transceiver status and control via a TCP/IP Ethernet LAN to HarborGuard-Pro clients.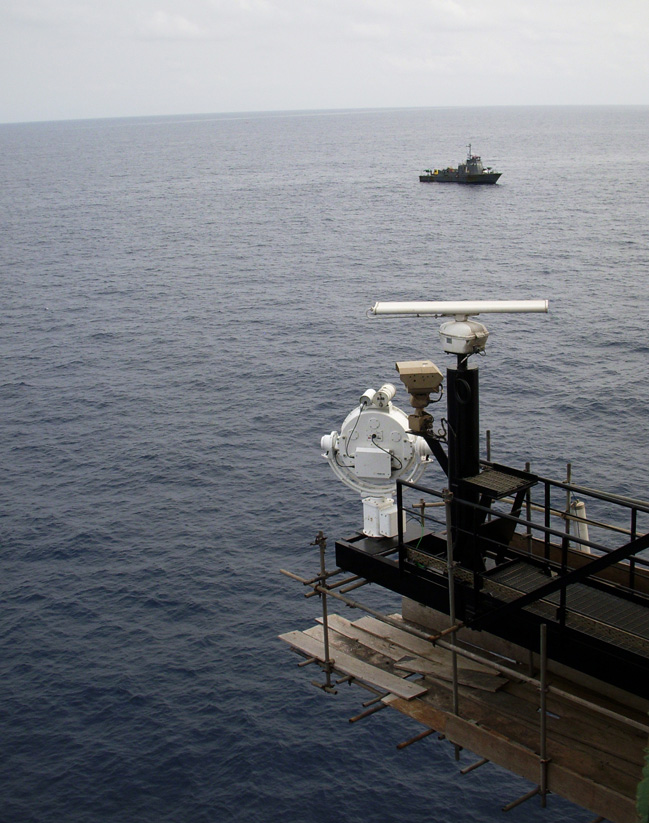 Offshore Platform Sensor Deployment
Series 2000 Radar features are:
Light weight radar antenna scanner unit, less than 100 lbs (45 kg)
Optional antenna choices for short, medium and long range surveillance applications (6-ft, 9-ft and 12-ft)
Fastest scanner update rate – 80 RPM
Scan area around the radar of >700 km2 every second (8 nautical mile range)
Advanced radar processing for enhanced small target detection

Automatic CFAR (constant false alarm rate)
Multiple full scan averaging (up to 64 past scans)
Automatic, adaptive detection threshold algorithms
Dual mode tracker (small target channel and fast target channel)

Track-while-scan processing
Automatic detection and tracking of up to 1000 targets every scan
Automatic Land Masking feature to inhibit unwanted detections over land areas
Transmit sector blanking, up to 4 sectors
Remote monitoring and logging of critical radar test points, status, and performance factors