Klein Supporting Products
Klein provides a full line of products which compliment our Side Scan Sonar product line.
Mosaicing and Planning Software:
Winches, Slip Rings and More:
Klein offers precisely the winch and winch accessories you need for your application. Please contact us to customize the right winch for your system requirements.
Snatch Blocks and Sheaves
Need power? We have you covered! Give us a call and we will recommend the best generator for your boat and specific application.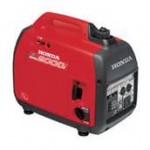 Klein has specially integrated the JRC 224 DGPS into all of our Side Scan Sonar systems. Do you need to locate your targets for re-visiting or recovery? Don't start another mission without the JRC 224.
Would you like more information about our Klein Solutions?